Like I mentioned early last week, between a work trip and GenCon, my content schedule was running way behind. Later this week I'll be posting more about my awesome GenCon experience. But with all that going on, I not only failed to get my Standard Pauper article finished up for today, but also never posted the second half of my post from Thursday about
the updates to some of the great indie games
I've been playing. But better late than never, as the old saying goes!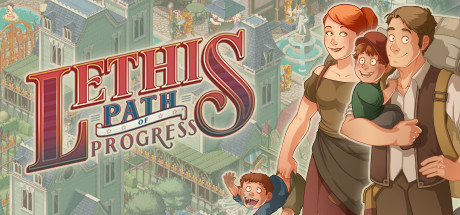 Since I first wrote about Lethis Path of Progress, there have been not one
but two content patches
! This has quickly become my number one choice to play in my scant free time over the past month or so. It's a strange and quirky game, and at times can certainly seem a little rough around the edges (particularly where the translation from French is less than perfect), but the small team of developers have done an excellent job keeping the updates coming. The latest patch brought cheat codes, a long awaited trade system for the sandbox game, a bunch of new decor items, and some small tweaks to the happiness system, which recently made its debut. If you haven't tried this game yet, definitely check out some of the Let's Plays on YouTube to see if it's right for you. Personally, I'm having a blast!
And that's it for today. Now, back to work on my other neglected content...