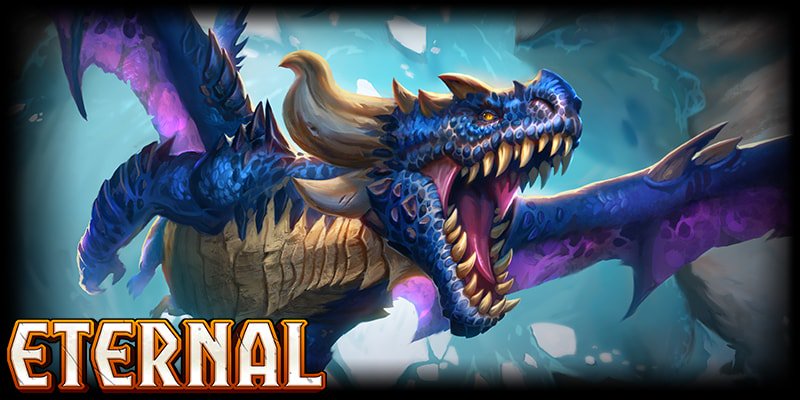 Although technically still in beta, the Eternal digital card game by Direwolf Digital is very close to releasing their long-awaiting second card set entitled Omens of the Past. You can read
my previous posts about this great game here
, or
check out the spoilers here
.
Anyway, in case you are a fan of this game but haven't been paying attention,
this weekend you can actually play with several of the new cards in special preview events
. All you need to do is "sleeve-up" a deck that consists of one of the five faction pairs for this new set, and the appropriate new cards of that faction will automatically be added to your deck when you enter the preview event. And through these events, you can start earning booster packs of the new set that will be added to your collection once the new set releases. Best of all, these events are absolutely free!
This is exactly the kind of event that Wizards should be running online instead of their prereleases. It gets players excited about the new cards, gives them a chance to start playing with them right away, and doesn't cost you a thing. Sadly, as I have mentioned before, Wizards of the Coast has a lot to learn when it comes to digital card games.