While generally I don't recommend jumping into games while they are in beta or on Steam Early Access, I have had a fairly decent track record with a few such games over the past few months. And one of the best things about participating in such games is that there is often a fairly quick cycle of new updates, breathing new life into the game in a way that rarely happens once it has been released.
In fact, there have been four such major updates to some of my favorite games. Today, I'll take a look at two of them: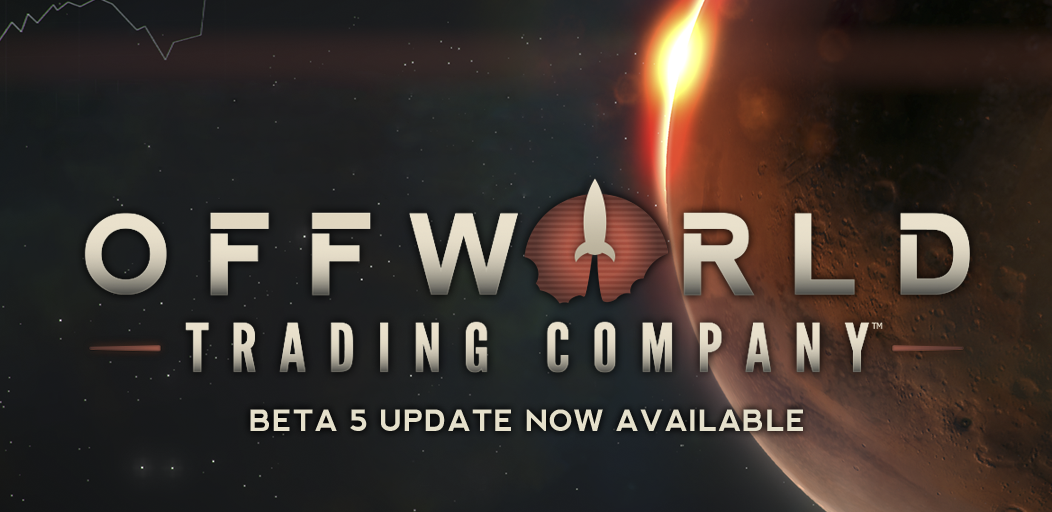 1. Offworld Trading Company recently updated to Beta 5, bringing with it a
host of new changes
. These include new units, new music, some new campaign features, new art assets, and some balancing tweaks to some of the black market activities. While still very much in Early Access, the game is already very playable, and
definitely comes highly recommended
.
2. Another fantastic indie game is Darkest Dungeon, which recently released their
Corpse and Hound update
. The focus, not surprisingly, is on the Houndmaster, which is a new hero class, and the presence of monster corpses, that now linger once a foul denizen has been slain, complicating your ability to deal with the remaining foes. This update also includes lots of combat tweaks and balance, some changes to the way that madness and character quirks function, and some smaller changes to some of the other hero classes. With the
final release slated for October
, this game is quickly nearly completion.
Anyway, I am away at GenCon most of this week, and still trying to finish up Part 2 of my Standard Pauper review of Magic Origins. So that's it for today. See you next time.