So last week was pretty miserable. I was sick, the weather was awful, and I neglected just about everything in my life, including this blog. Sorry about that. So to make up for it, I'll have three blog posts this week - today, Wednesday, and Friday. Enjoy!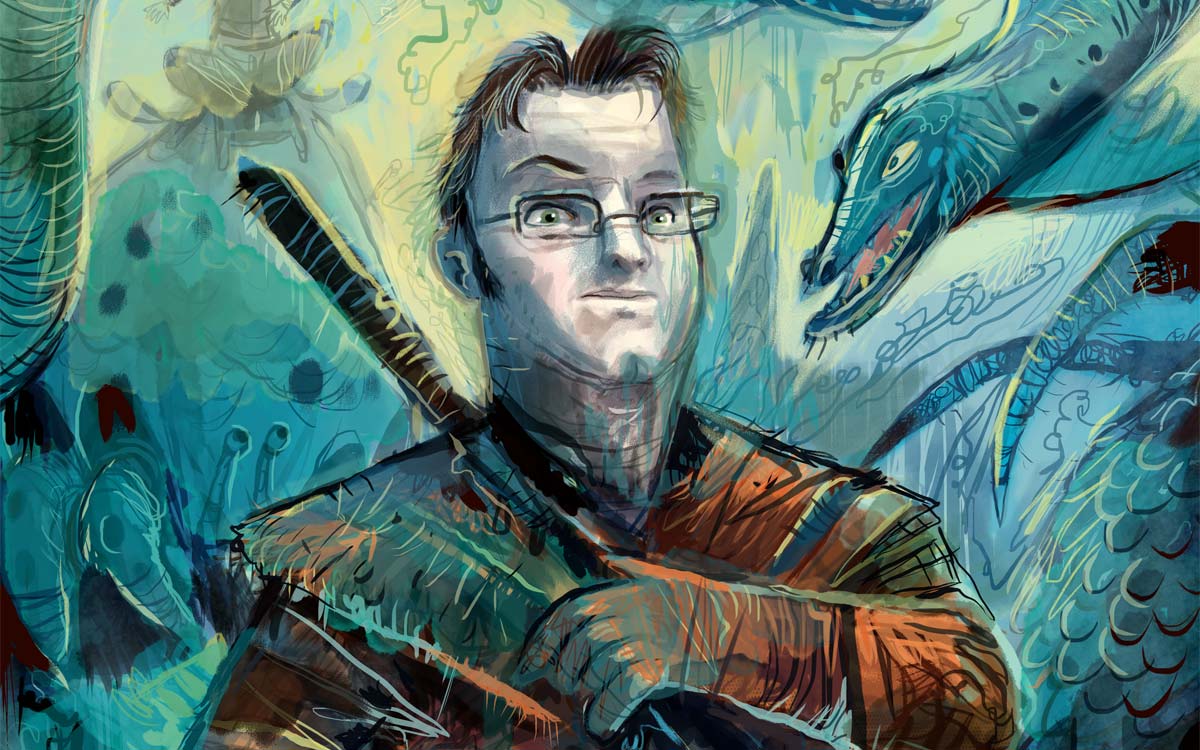 As most you are probably aware by now, I am a huge fan of Brandon Sanderson. In fact, I'm one of those uncommon people who loved his work
before
he ever got chosen to finish off
Robert Jordan's Wheel of Time series
. If you've never heard of him before, that's fine. What you need to know is he is a very successful fantasy author and a huge fan of Magic the Gathering.
In his
recent blog post
about what happened this year and what projects are upcoming, he mentioned at the end that many of his readers ask for some tangible way to show their appreciation. Brandon had a really cool suggestion (and of course it's Magic related), so I thought I would share it with all of you:
So, I've given it some thought. I maintain that I really do not need you to send me anything. But if you must, I figure you could do this. Dig out or buy a foil Magic card from the Kaladesh set or its sequel coming out in January. Try to pick one that strikes you, or matches you in some way.
I'm building a foil cube of that set—and though even the common foils look great, they only cost around $.25. (Don't feel you have to give me rares or mythics—I'll actually need five of each common, three of each uncommon, and fifty of each basic land—so commons and lands are totally needed.) Like I said, try to pick one that matches you somehow, not one that is famous, as this is better if they're randomized so I get some of each.
Take the card, and sign or write your name on the back side (the side that says "Magic: the Gathering") with a felt-tip pen or Sharpie, so you don't dent the front. Tell me where you're from, write me a message, or tell me something about yourself. Whatever you feel like saying.
Then, stick the card between two pieces of cardboard (or slip it in a card case) and send it to me to me at:
Dragonsteel Entertainment, LLC
PO Box 698
American Fork, UT 84003
I'll put them all together, protect them in protective sleeves, and then take them to conventions so we can play games with them—and everyone can glance at the backs of the cards and see what you wrote. That will make a pretty cool keepsake for the year for me, but won't (hopefully) cost you more than a buck or two for the card and the postage.
What a cool opportunity to not only show your appreciation for his work, but also be immortalized as part of his own personal Magic cube. I'll definitely be looking through Kaladesh and Aether Revolt to find the perfect card (a Common, of course!) to send to him as thanks for the hundreds of hours I've spent engrossed in his books. And if you've never read of his stuff,
I strongly encourage you to check it out!
See you next time.