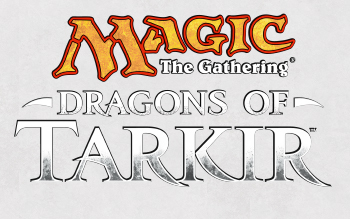 In the final part of my
Standard Pauper set review for Dragons of Tarkir
, I listed 11 cards that I believed would make the biggest impact in the format. I thought it would be helpful to look back at these cards today and compare my evaluations to how the metagame has turned out thus far. Overall, of these 11 cards, 8 have seen play in decks that have placed in the Top 4 or higher in multiple events, which isn't too shabby. Here's my list:
Of these, four have been all-stars, appearing in virtually every deck that runs those colors:
Anticipate
,
Duress
,
Epic Confrontation
, and
Evolving Wilds
. Anticipate provides excellent card selection and has been an auto-include in
Izzet Control
, some versions of
Dimir Control
, and both
Zephyr Scribe Combo
and
Mono Blue Control
. Duress, while typically just in the Sideboard, is an excellent option against Control decks, and is seeing play in both Dimir Control and
Mono Black Devotion
. Epic Confrontation is one of the best Green removal spells, with every
Green deck
running 4 copies. And of course, Evolving Wilds is excellent in any deck that runs two or more colors, and is even worth considering in a
mono-colored deck
.
Less impactful, but still seeing some play, are
Pacifism
,
Twin Bolt
,
Vulturous Aven
, and
Zephyr Scribe
. These are still fairly solid cards, but they are somewhat niche choices, relying on a deck that synergizes well with them or simply being borderline depending on the metagame.
Next time, I'll look at the remaining three cards and discuss why I don't think they have made as much of an impact as I expected.