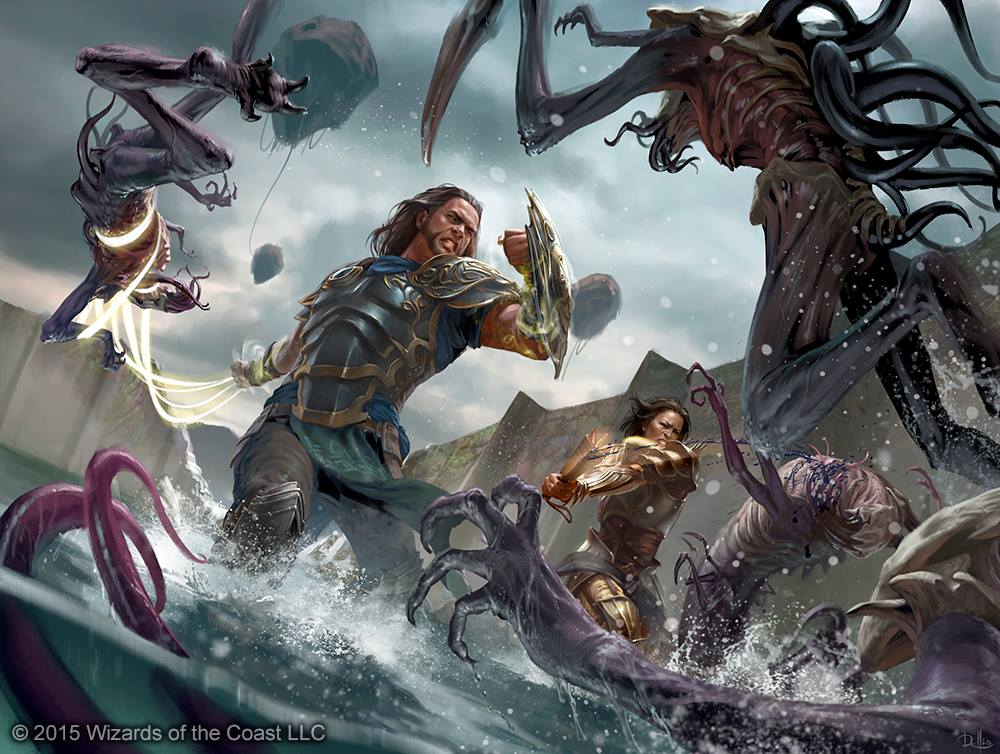 We're drawing to the end of another season of our Standard Pauper events, with the online release of
Eldritch Moon
only about a month away. So I thought I would take a quick look at the current state of the metagame.
For the first time that I can remember, the 1st and 2nd place decks and pilots were identical for both SPDC and MPDC, with amnaremotoas'
Air Support
taking the prize and AfroDwarf's
BG Control
as the runner up. As I've written about recently,
BG Control
continues to be the deck to beat in the format right now, so it's great to see another archetype consistently placing well against it. Rounding out the Top 4 of both events are two more BG Control builds, with only slight variations among them in card choice while retaining an almost identical core. The last two spots were taken by two more unusual choices: the first, a
BW Allies
deck by a player named restore in SPDC; and the second, a
Gruul Thunder Ramp
deck by Teclar in MPDC.
These eight decks lead to a few interesting points of data:
Seven of the eight decks played Green (although in Air Support it's basically just a splash), giving Green an amazing resurgence of popularity in the metagame.
Among the eight, Pulse of Murasa was the card played most often, thanks to four copies in each of the BG Madness decks plus another three in Thunder Ramp.
With the exception of Air Support, the metagame is firmly tilted towards the Control end of the spectrum. One might make the argument that these are probably all more midrange than true control, more so for Thunder Ramp and BW Allies than the others. Air Support, on the other hand, is clearly Aggro, playing more like a White Weenie deck than anything else.
Overall though, if you're looking for the best odds to perform well in these events, you should either by playing BG Control or have a gameplan directly suited to consistently beat it.
And as a closing thought, if you haven't already, check out
my post earlier this week
about the potential of creating new weekly Standard Pauper videos, supported through Patreon. Vote and make your voice heard. Thanks for reading.