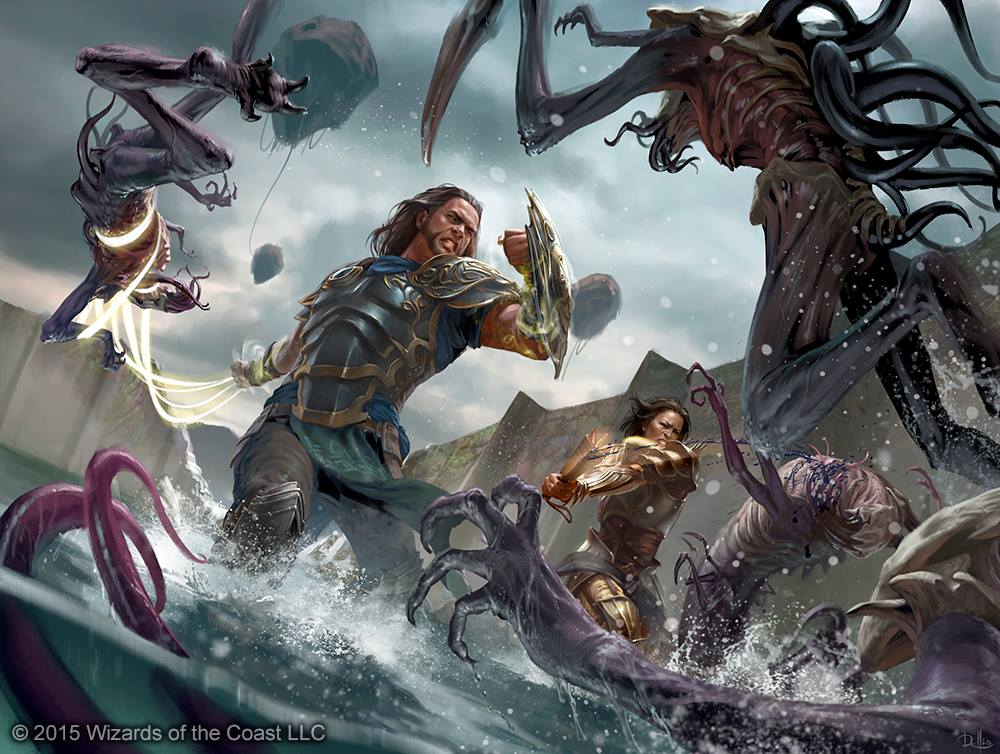 I had the misfortune of being without Internet (despite reassurances to the contrary) since Tuesday night, so once again I am not only posting this late, but have had very little opportunity to work on my set review. Such is life. Fortunately, after this weekend I will be back in my normal routine, and should be able to catch up on time lost. But enough excuses.
This week was the final week of Standard Pauper tournaments before the end of season capstone events tomorrow and Monday. So what happened this week in our metagame?
This week the typical GB Control build was completely eclipsed by the Sultai version. While it only accounted for three of the eight winning decklists, it did take the gold trophy in both events,
piloted by the excellent Forli
. cRUMMYdUMMY's aggressive
Orzhov deck
made another appearance, as did
BW Allies
,
Boros
, and
Bant Vessels
, along with a new
Rakdos build
by rremedio1. By sheer weight of its victories, the Sultai Control deck looks to be the deck to play in our capstone event, but if you chose to pilot it, make sure you have a solid gameplan for the mirror. Let's see, what else?
And that's what happened this week in Standard Pauper. I look forward to seeing many of you this coming week for the last event of the season!