Today, while I was browsing the Standard forum over at PDCMagic.com, I came across
this post
by former Standard Pauper player JMason. Apparently
Hipsters of the Coast
, a well known Magic blog based in Brooklyn, New York, is hosting a special Standard Pauper tournament beginning next week. While billed as a tournament, it is much more like a league, with multiple weeks of rounds with each player having a week to play out their match against their assigned opponent. And, best of all, here is the final prize up for grabs: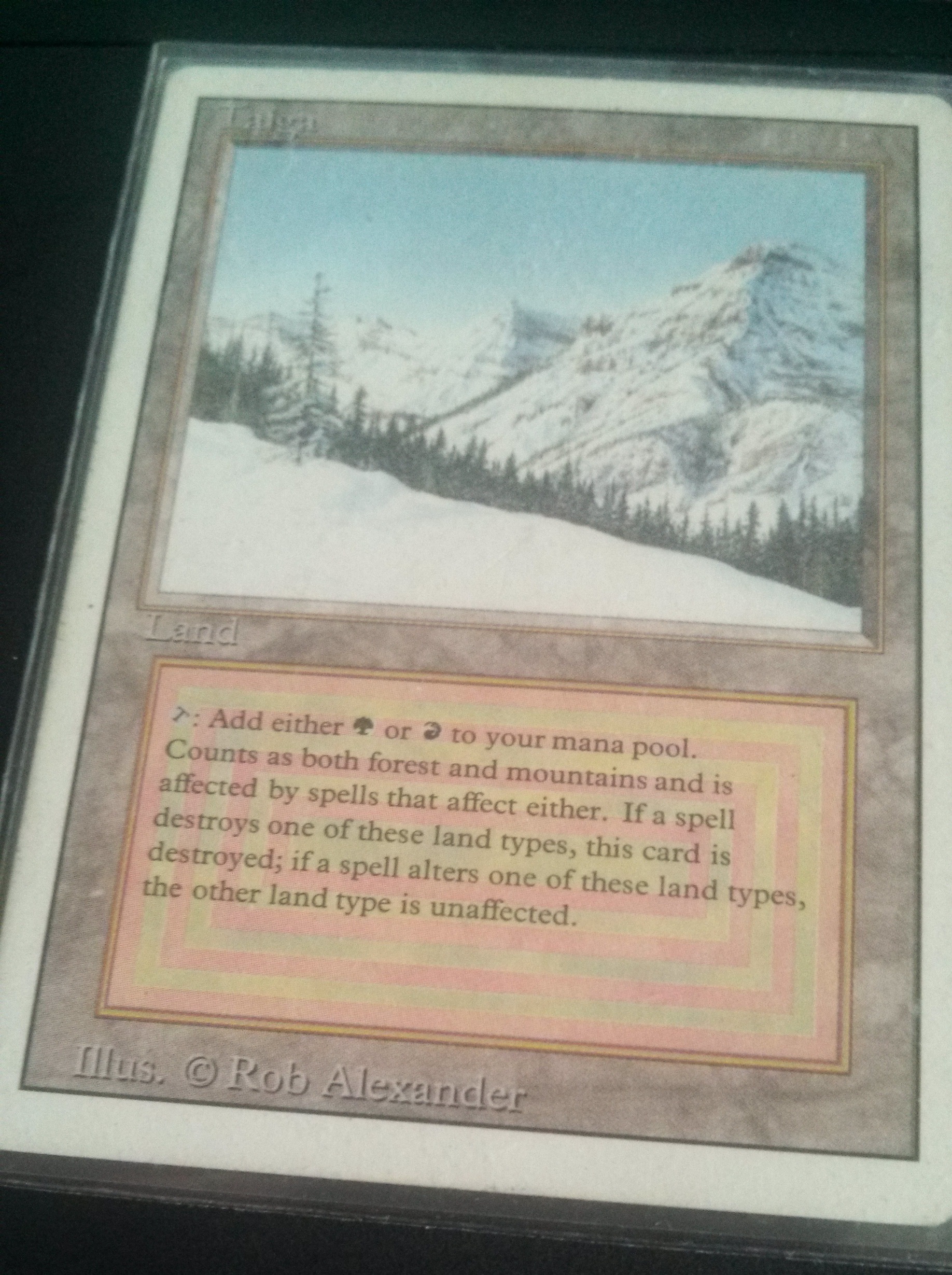 Yes, that's right, nothing less than a Revised paper copy of
Taiga
. In addition the host will be awarded prizes each week to a randomly selected player, so everyone has a decent chance of coming out ahead. And, with the ability to play out each week's match on your own time, and given that the tournament costs nothing other than the meager cost of sleeving up a virtual Standard Pauper deck, what have you got to lose?
Signup by E-mail by Monday, August 19th at noon EDT to hotczach@gmail.com. Include your name, E-mail address, MTGO username, and nation of origin.
Each round plays out Monday to Monday. You are notified of your opponent, and then have a week to schedule your match, play it out, and report the results back to the host, including a screen-cap of the victory pop-up if you are the winner of the match.
Make sure you're match is using the Standard Pauper filter, 30 mins, and watchable.
You can use whatever deck you wish, and even change it up as you go, but don't use any outside information to next-level your opponent - meaning, don't "pre-Sideboard" against a known opponent's deck.
That's it! Pretty simple. If you read this blog and are at all familiar with Magic Online and Standard Pauper, I strongly encourage you to participate. In fact, I am planning on some special incentives for this event, which I will announce on Thursday. This is going to be a great event, so don't miss it!
Edit: Don't miss my update to this event, including expanded prizes sponsored by yours truly. Check it out here!