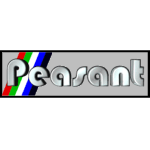 As I've mentioned in previous posts, one of the best sources of information in the world of Pauper is
pdcmagic.com
, which hosts all manner of formats related to Commons. One such format is Peasant, which utilizes the same restrictions as Classic Pauper, with the exception that you may also include a total of 5 Uncommons between your main deck and Sideboard. Malum hosts this event, and you find more information about it in the
Season Document
or on
his articles over at PureMTGO.com
.
Earlier this week, to celebrate the end of another season, Malum held a special Standard Peasant event. Essentially, this was the same format as Classic Peasant, but utilizing the Standard format legal cards alone. However, the format also came with a special twist. Here's the relevant blurb taken from
Malum's most recent article
:
Let me give a bit of context. Back before Magic Online included an official Standard Pauper filter,
there were a small subset of Commons that would show up as being both "Standard" and "Common" legal, even though these cards were not actually printed at Common in the current Standard cardpool
. Even worse, such cards tended to be quite powerful, including such powerhouses as
Corrupt
,
Oblivion Ring
, and
Rancor
. But within the context of this event, these cards would not only be legal, but were not subject to the 5 card restriction for Uncommons.
Naturally, it only made sense to build around one of these powerful cards. Can you guess which one I picked?
This coming Thursday I'll post more about this deck and share how I did in the event. But until then, I'd love to hear what you think of this build? Should I have included fewer creatures and more spells? Was two copies of Corrupt enough? Did I miss any obvious inclusions?
See you next time.